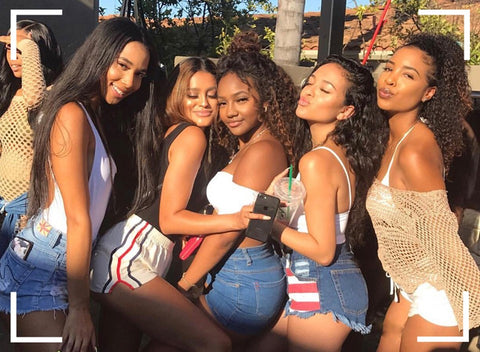 Wigs are not a new idea. Watch movies set in the early days of inventors and classical music and everyone understands them. To this day, lawyers in the UK take them to court. They can be a shortcut when you don't want to do your own hair. They can be a way to protect your own hair while you show off a gorgeous and elaborate style. And they can be a way to provide much-needed self-esteem and confidence when someone loses their natural hair, whether due to age, illness or other factors. Once you know how to style a wig, you can do things like cosplay, experiment with wild hairstyles, and even transform your look.
Finding the Right Wig for You
Measure your head circumference. Not all wigs are one size fits all. If you want it to rest comfortably on your head (and look most natural), you should measure your head first. (FYI: Average head size is approximately 21 x 14 x 13 inches.)
Once you have your exact measurements, it will be easier to find a wig (and wig cap) Fits your head perfectly.
Here are the three basic measurements you'll need:
. Circle: Wrap the tape measure around your head starting at the hairline and extending to the starting point. .
Front to Nape: Start from the middle of the hairline and wrap the bandage all the way to the nape of the neck.
Simple to the temples: Place the tape above your left temple (above your ear) and wrap it around the center of your head to your right temple.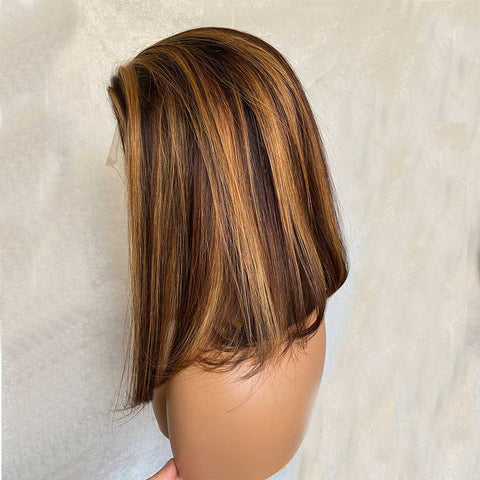 Prepare Your Hair by Making it Flat
If you have very short hair, simply brush it away from your face and clip it to the back of your head. You can spray some hairspray to keep the hold, being careful not to get the hairspray on the wig.
If you have longer hair to conceal, tie your hair into two tight French braids that hug your scalp and cross them just above the nape, securing them at the top and bottom with clips or kirby clips.
Now it's time to put on your wig. Unwrap your new wig hold it up in front of with both hands, ensuring that the label is at the back.
Tilt your head forward and place the front of the wig on the front hairline, then slide it on from there.
Adjust until your new wig feels comfortable and fits your natural hairline comfortably.
To help the wig stick and create a more natural look, you can use wig glue.

If this is your first time wearing a wig, you will need to trim off the excess lace. Don't forget to cut the ears on each side of the wig.
Style the Wig
The most fun part of wigs is the ability to try on a variety of hairstyles, so be sure to try styling your wig in different ways and change sections to discover a style you'll love!
If you want ultimate style flexibility, choose a high-quality virgin wig that will look natural no matter how you decide to style it.
Hair care avoid hair loss
The following hair care habits will help reduce the risk of hair loss:
.Wash your hair: Let your hair "fall" naturally when washing with warm water. If you go to a hair salon, they will usually check the water temperature with you. If it's too hot, say so.
.Shampoo: Squeeze a small amount into palm and massage into hair and scalp.
.Rinse: Rinse to remove residue and repeat until residue is gone and hair is clean.
.Conditioning: Add to hair after washing. Repeat the same process as for shampoo.
.Dry hair: Use a towel to dry your hair and use a comb or comb to remove tangles. It's best to let your hair dry naturally, but if that's not appropriate, use a hair dryer to do so. Make sure the dryer is on low heat as too much heat will damage your hair. Combine this with regular visits to the hair salon and your hair will look great.
Conclusion
Don`t be afraid to make your wig your personal. Take it to a stylist and get a few diffused bangs if you are snug with that. Have it thinned out or get some extra face-framing layers. If you are now no longer snug doing that yourself, sincerely are seeking for out a professional, due to the fact once more you already know that wigs are made for the masses. You need your wig to fit your needs and seem like you, and you can want to offer it a touch somethin'-some thing to make that happen.

Sometimes you can sense hesitant to fashion your wig. You can also additionally sense that it's far simply too delicate, or that it is now no longer necessary, or which you are simply afraid to do it. You without a doubt need to now no longer be afraid to fashion your wig and that does not simply suggest making use of warmth to it. There's not anything incorrect with styling your wig to make it yours and placing a few product in it. Feel unfastened to put on add-ons with it, attempt out quite clips and matters that perhaps you have not been capable of put on for your personal hair for years. Have a laugh and get in there and fashion that wig as soon as you've got got it to your head. Don't be afraid to apply hairsprays and serums to shine off your look.